50 YEARS
OF THE MOSERHOF
A potted history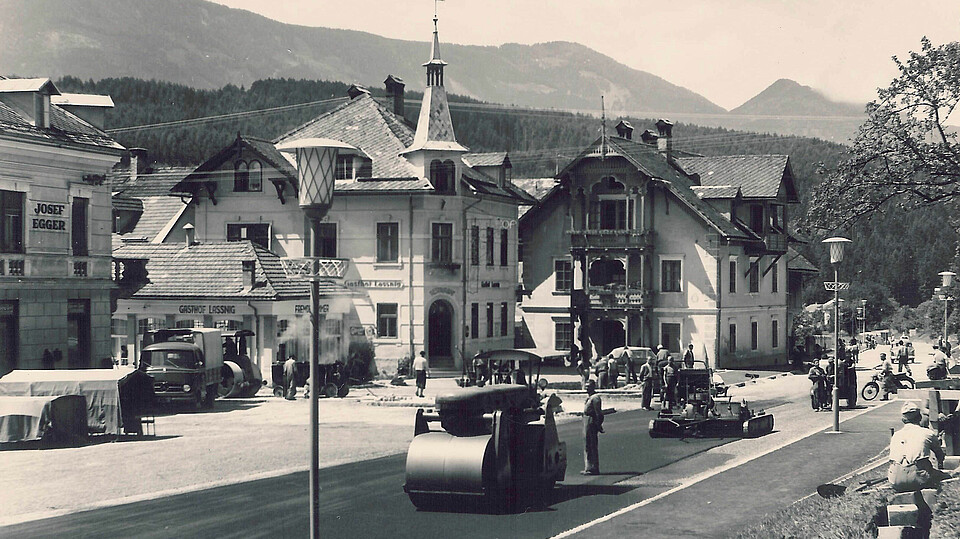 Everything began in the year 1967
Lassnig, a traditional guesthouse with its own cellar bar was bought by Herr Robert Moser Senior for his son Robert Moser for 1.3 million Schilling.
In its initial years, the Moserhof's restaurant and cellar bar with seating for 120 only opened in the summer months (May through to October). A 3-man band played live music every day in the cellar bar. On busy days, up to 140 litres of wine were served on an evening, and up to 600 lunches and dinners were sold in the restaurant.
In 1970/71 the entire building down to the ground floor was taken down and then rebuilt again to be 3 storeys high. This gave a total of 18 rooms of a very high standard for those days. From this point on, the Moserhof was open for business all year round.
1977 was a fateful year: a fire tore through the hotel, after which it stood for 2 years in ruins. During these difficult years, the cellar bar alone was open.
In 1979 Herr Robert Moser met his present wife Karin Moser. Together they built the business up again, closing the cellar bar in 1983, only using it for special events.
In 1983, a lift was installed, as was a sauna area, steam room, massage rooms, and smaller restrooms in the cellar.
In 1985 Herr Robert Moser purchased 2500 m² of neighbouring land and the next building phase resulted in 13 new rooms, a redesigned 4th floor, and the construction of a pizzeria with seating for 120 people.
In 1993, the pizzeria was demolished and the round building with 20 new rooms was built. The cellar was home to a swimming pool at this time.
In 1997, the Moser family invested in a 140m² dining room with space for up to 90 hotel guests.
In 2007, the Moser family redesigned the garden area, adding a natural swimming pool as well as modern massage rooms in the well-being oasis.
2009: renovation of the main house, resulting in 4 showrooms.
2011: 12 further rooms were redesigned
2013: The entire entrance area and terrace were renewed. The business was handed over to daughter Franziska Moser-Winkler and her husband Gerhard Winkler.
2014: 6 new rooms were created along with the highlight: the sauna area on the 3rd floor, the "Sicht-SPA" with 4 saunas, rest rooms, and direct views of the lake. A further 10 rooms were modified by the Moser-Winkler to bring them up to the latest standard.
Included services
Come and experience the benefits of our comprehensive Moserhof included services and spend relaxing holidays that have everything you could possibly wish for.
Enquiry
Send us your no-obligation enquiry now for your holiday at Lake Millstatt in Carinthia.